Norway bow and arrow attack 'appears to be act of terror' | Norway
A bow-and-arrow attack that left five dead in Norway appears to be an "act of terror", the Norwegian security service has said, as details emerged of the Danish speculate's background.
Police said the speculate was a Muslim transform with past criminal convictions who had been flagged as a possible Islamic extremist.
Four women and one man aged between 50 and 70 were killed, and two others, including an off-duty police officer, were seriously injured in the attack on Wednesday evening in the centre of Kongsberg, about 41 miles (66km) south-west of Oslo.
"The events in Kongsberg currently appear to be an act of terror, but the investigation… will determine in closer detail what the acts were motivated by," Norway's intelligence service PST said in a statement. The speculate was "known to PST from before", the statement additional, but the agency was not able to provide further details about him.
Norwegian police chief Ole Bredrup Sæverud said the speculate was a transform to Islam and that there were "before fears connected to his radicalisation", but establishing motive would be "complicated … and will take time".
Sæverud said the 37-year-old speculate had confessed to the attack, the deadliest in Norway in a decade, during overnight questioning. "We are investigating among other things to determine whether this was a terrorist attack," he said.
Several of the victims were fired on in a Coop supermarket in the town, police said, adding that the attacker had used other weapons in addition as a bow and arrows. Both of those wounded are in intensive care, but there was no immediate information on their condition.
The speculate is being held on preliminary charges, one step short of being formally charged, and is believed to have acted alone. Police had before followed up on reports of his possible radicalisation but had no reports this year, Sæverud said.
Norway's public broadcaster, NRK, reported that the speculate had several past convictions for robbery and drugs offences and was sentenced last year to a six-month restraining order banning him from approaching two close family members after he threatened to kill one of them.
Jonas Gahr Støre, who took office as Norway's new chief minister on Thursday, called the attack "horrific". Responding to the PST's statement, he additional: "If that is the conclusion, it underlines how serious the challenge and the threat is, and how important it is that society is prepared to be able to manager this."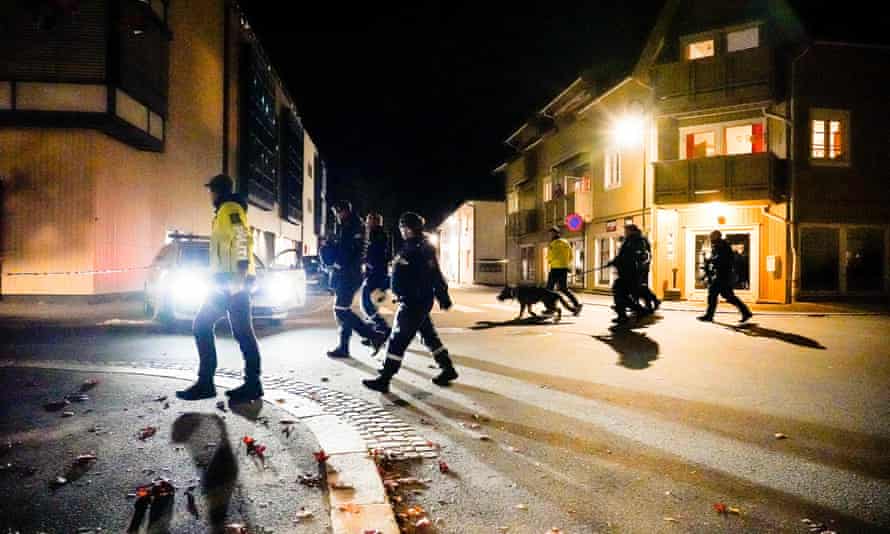 Sæverud said the victims were killed after an initial contact between police and the shooter shortly after 6.15pm on Wednesday. "The officers were shot at with arrows and lost contact with the perpetrator, who escaped," he told NRK.
"After that, there were several reports at various addresses that were followed up, and police launched a major search operation across a large area. We afterward came across several injured people, and the man was arrested at 6.47pm," he said.
Local media reported that the speculate was ultimately detained on the town's Gamlabrua Bridge, and quoted eyewitnesses as saying the main square, near the Coop, was sealed off and a house in the neighbourhood searched for more than two hours. One observe saw a woman being stabbed.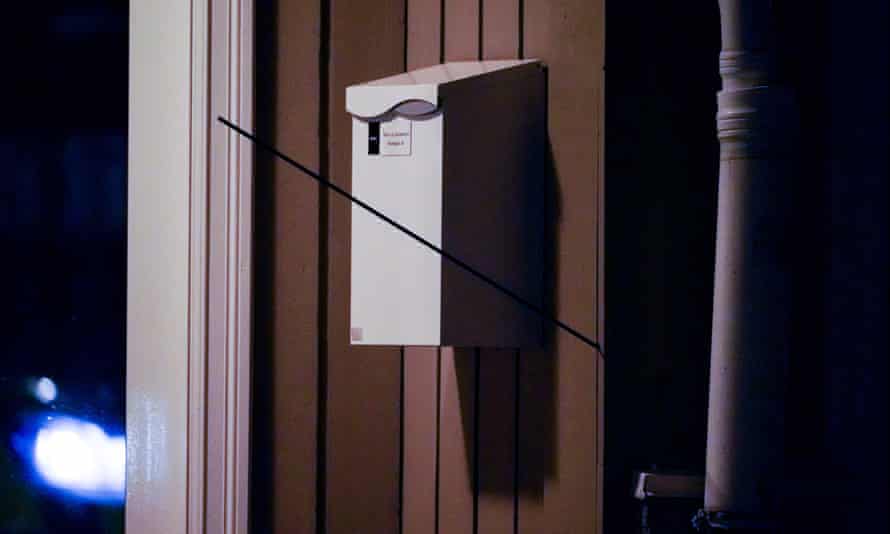 The United Nations secretary general, António Guterres, said on Twitter he was "shocked and saddened by the tragic news coming from Norway". It was the country's deadliest attack since the far-right extremist Anders Behring Breivik killed 77 people in 2011.
Since then, Norway has suffered one other far-right attack, carried out by self-proclaimed neo-Nazi Philip Manshaus, who opened fire into a mosque outside Oslo in 2019 before being overpowered by worshippers. No one was seriously injured.
Police said earlier on Thursday that the speculate was a Danish citizen who lived in Kongsberg. He was in a police cell in the nearby town of Drammen and was due to go before a estimate on Thursday or Friday for a custody hearing, his lawyer said.
"He is cooperating and is giving detailed statements regarding this event," the lawyer, Fredrik Neumann, told public broadcaster NRK, adding that his client was "deeply affected". He declined to comment further beyond saying the speculate's mother was Danish, but it was not known whether he had ever lived there.
A woman who witnessed some of the attack, Hansine, told Norway's TV2 that she had heard a disturbance, then saw a woman taking cover and "a man standing on the corner with arrows in a quiver on his shoulder and a bow in his hand".
"Afterwards, I saw people running for their lives. One of them was a woman holding a child by the hand," she said. Pictures in Norwegian media show a black arrow sticking out of a wall and what appeared to be competition-grade arrows lying on the ground.
Another observe, Thomas Nilsen, told NRK he "thought it was war, it was so intense". After what he at first thought was a "loud quarrel", he head "a scream I have never heard before. It was a scream that burned into the soul. I will never forget that. I perceived it as a death cry," he said.
Click: See details